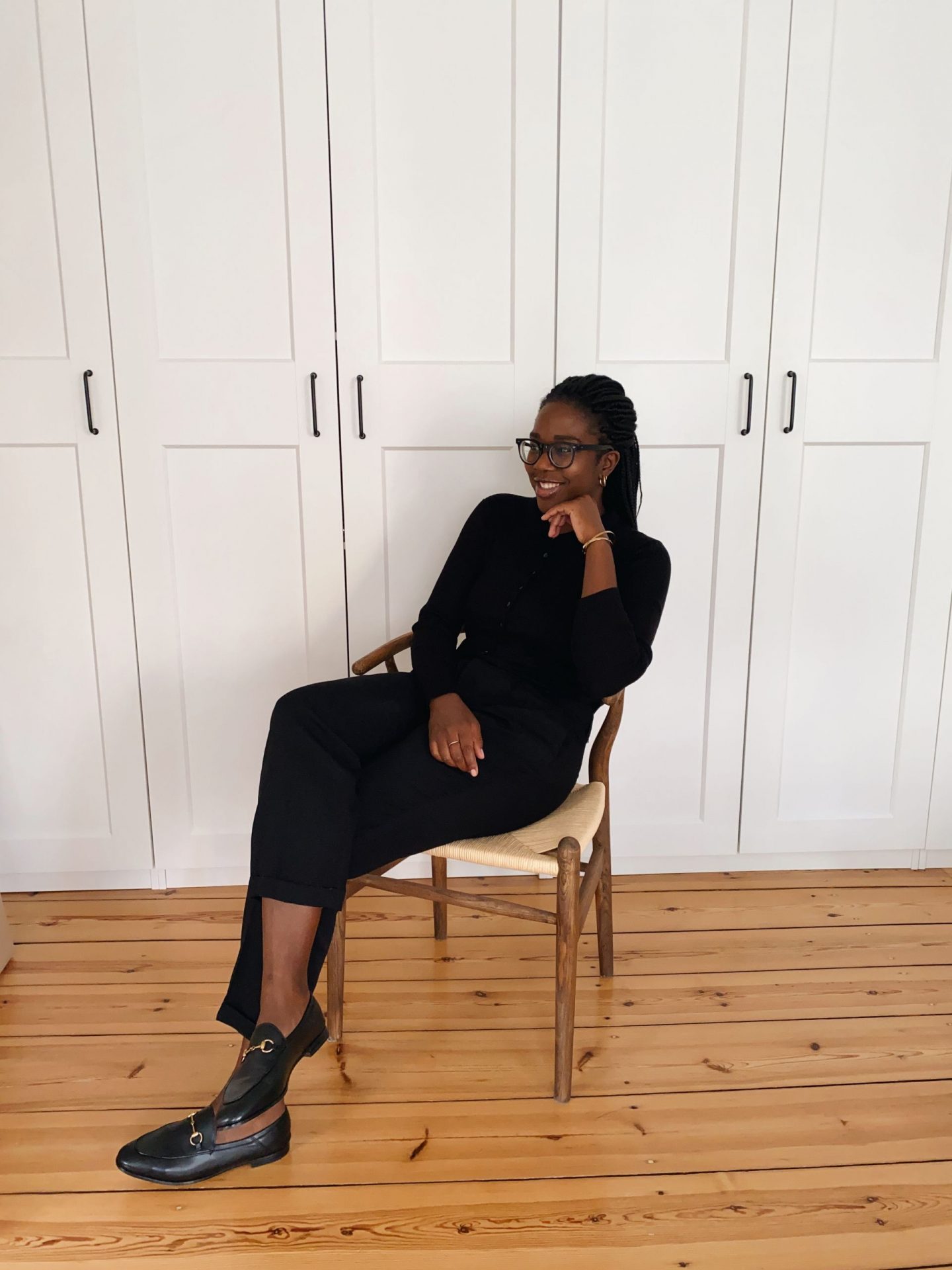 In collaboration with deBijenkorf.de
As I'm getting ready for the autumn season – which is by far my absolute favourite, I'm especially looking for timeless pieces. So, I teamed up with one of my favourite stores again, deBijenkorf.de to show you what pieces my style will revolve around this season. Last time I showed you how to style summer maxi dresses with sneakers and today I'm showing you how to style classics looks this autumn season.
When you're trying to create a classic wardrobe whatever season I believe monochrome outfits are key. Whether it's an all-black, white, grey, or camel look, opting for pieces in one shade just add a very classic (and may I say expensive-looking) touch I so love.
So, when styling today's autumn look number 1, I went for an all-black one. You can never go wrong wearing all black am I right? For one it makes you look slimmer but also makes for an elegant, classic, and very minimalistic outfit. This is why I styled a simple black jumper with some black high waisted trousers. My shoe choice also black (of course) are the super comfy Jordaan loafers from Gucci You can always add some accessories like a scarf in another color to finish off your outfit. In my case, it had to be my Canada scarf in grey from Acne Studios so simple yet stylish and oh so very soft!
Another way of creating the ultimate classic and chic autumn look by making use of color blocking. In my second look I, therefore, chose a camel polo neck and styled it with black trousers. Which one is your favourite? 🙂
You can find all my items and more amazing pieces on deBijenkoprf.de. They offer a beautiful collection of jumpers and shoes you'll need this autumn season. And until this Friday you can even get a voucher 25 € at a purchase value of 150 € when you register on deBijenkorf.de – it's definitely worth checking out! 🙂